Red Bluff Union High School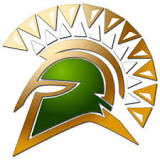 WELCOME CLASS OF '62 SPARTANS!
Welcome to the RED BLUFF HIGH SCHOOL CLASS OF 1962 website!

JOIN US at a "PLANNING MEETING" Monday, September 16, 2019, 6:30 p.m. at the Elks Club, Red Bluff, for our 2020 class reunion.

IMPORTANT! Please check all the info on your RBHS profile page to be sure it is correct. We do depend on this info to be able to contact you via e-mail and/or snail mail, with details of our next reunion, and the planning meetings, etc. If you haven't already done so, please ensure that you sign up and include your current e-mail and snail mail address to receive notifications. We don't want to miss anyone!
NEXT CLASS OF '62 REUNION -- OCTOBER 16, 17 & 18, 2020
JOIN rbhs62.com (Red Bluff High School Class of 1962) website! Please fill out and update your PROFILE!
If you are a 1962 graduate of RBHS and haven't yet joined our website, click on the "JOIN US" icon, enter your e-mail and a password, and enjoy the benefits of our class website. It is FREE, NO ADS, and you can connect with classmates.
Tell other members of our class to join CLASS OF 1962 RED BLUFF UNION HIGH SCHOOL website at http://www.rbhs62.com !
PHOTOS! We have lots of photos already posted of our class through our school years. If you have photos that are missing from our gallery, please send them to me. Explore and enjoy!
NO ADVERTISEMENTS!